Intuitive Readings by Monica Williams
Monica is no different than you and me except that she has chosen to listen to her guides and Angels, affectionately known as Spirit, to convey messages from the Light.
Monica is an Indigo, Empath, Light Worker, and Medium. She provides Spiritual Counseling, Channels Spirit and provides healing through her readings with Divine love and compassion. She is also a Reiki II Practioner, Reiki healings available upon request at no extra charge, however you must request it.
She has a wonderful connection with the Angelic Realm and utilizes her cards if called upon them to do so. Her main purpose is to help guide, empower, encourage and teach each person that seeks a reading so that he or she may tune in to his or her own wonderful gifts and abilities.
Monica is straightforward and may not tell you what you want to hear she is not fear based she only will channel for Your Highest Good with Love and Compassion, ALWAYS! She enjoys uplifting a soul to the next level.
Readings are $40 for 20 minutes, $60 for 30 minutes and $105 for 60 minutes.Advance reservations are requested. Please be sure to bring paper to jot down any notes and come with questions prepared, your soul will provide the questions.
Date: Wednesday, September 19
Time: 12:00 PM to 6:00 PM
Cost: see above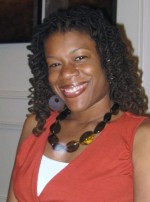 Back